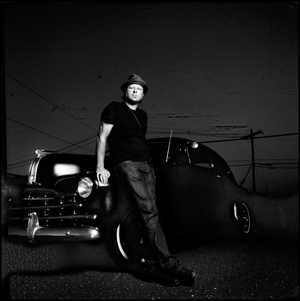 Bio
Danny Clinch loves music. He listens to it, plays it, photographs it, and films it. Through this passion, Danny has established himself as one of the premier photographers across the entire music scene. He has shot and filmed a wide range of artists, from Johnny Cash to Tupac Shakur, from Bjork to Bruce Springsteen.
His work has appeared on hundreds of album covers and in publications like Vanity Fair, Spin, Rolling Stone, GQ, Esquire, and more.
Clinch has presented his work in numerous galleries and published four books: Discovery Inn, When the Iron Bird Flies, Motor Drive, and Still Moving.
As a director, Clinch has received three Grammy Award nominations. He has also directed music videos for artists like Willie Nelson, Tom Waits, Pearl Jam, Foo Fighters and Dave Mathews, among others.
Clinch has recently increased his presence in Asbury Park, NJ by not only creating the Transparent Gallery, but also by stepping up as partner and promoter to the Sea Hear Now music, surfing, and arts festival.
Danny plays harmonica in the Tangiers Blues Band and will occasionally put down his harp in the middle of the set, pick up his Leica, and begin photographing his band members. During times like these, Danny Clinch is a very happy man.